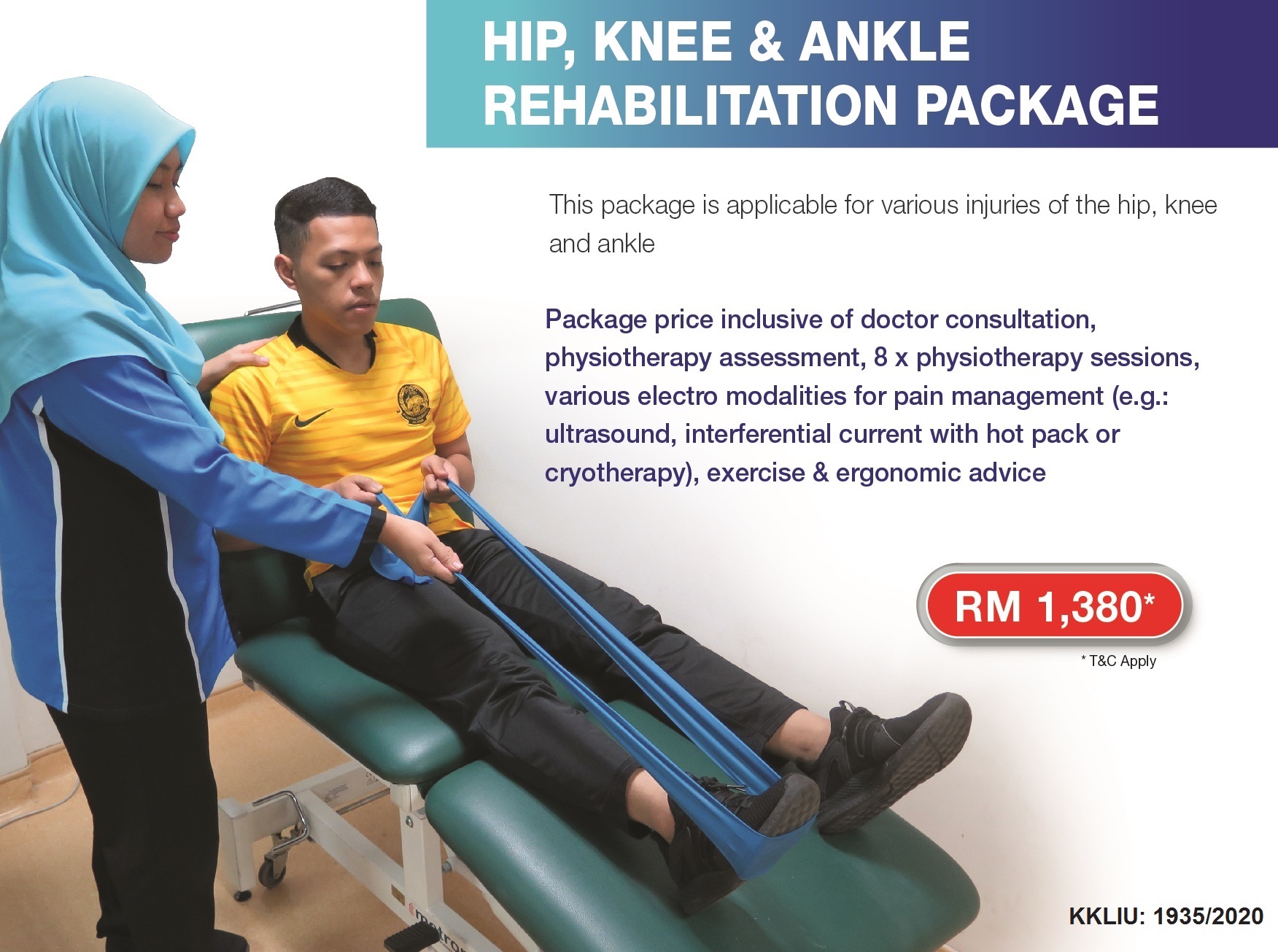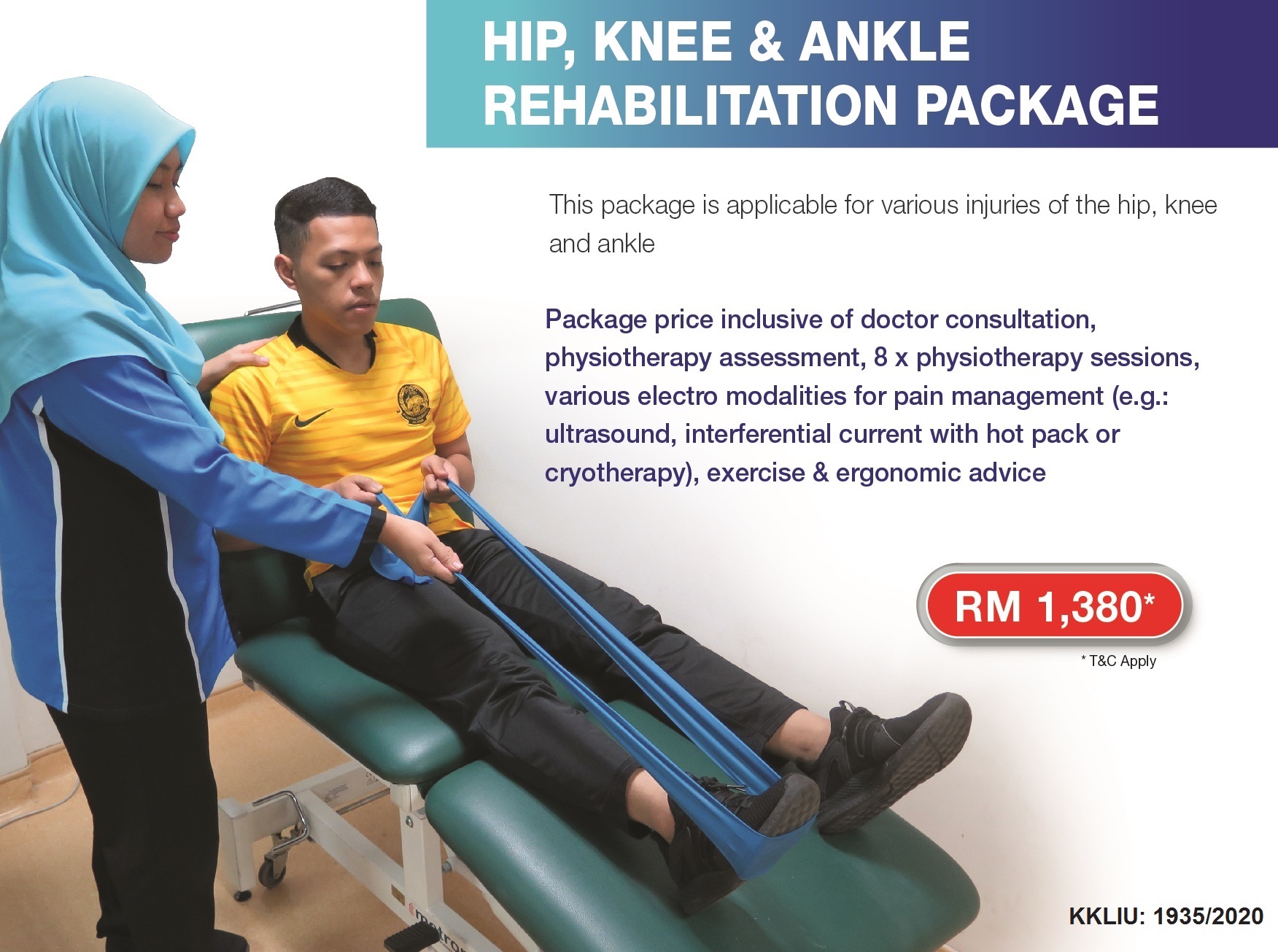 ×
Hip, Knee & Ankle Rehabilitation Package
MYR 1,380.00
---
This package is applicable for various injuries of the hip, knee and ankle.
This package includes:
- Doctor consultation
- Physiotherapy assessment
- 8x Physiotherapy sessions
- Various electro modalities for pain management (e.g.: Ultrasound, interferential current with hot pack or cryotherapy), exercise & ergonomic advice.
Terms and conditions
- Full payment of package is required upon registration
- No refund of payment if more than 50% of treatment sessions have been done.
- The package is not transferable to other payment for any items / treatments that is not included in the package.
- Other clinical treatments / medical disposal / medication / lab test / radiological investigation / 6% gst / equipment are excluded
- The package is not applicable for health tourism